08 August 2023
Chithuen Phendey Association under the Royal Patronage of His Majesty the King is organizing a collaboration and support for a much-needed and urgent drug awareness and education program in all the Dzongkhags. Similarly, the team conducted a Drug and Alcohol Advocacy Campaign for Lhuentse Dzongkhag headquarter staff on 8/8/2023 concerning the growing drug issues in the community which need immediate action to combat this pressing problem.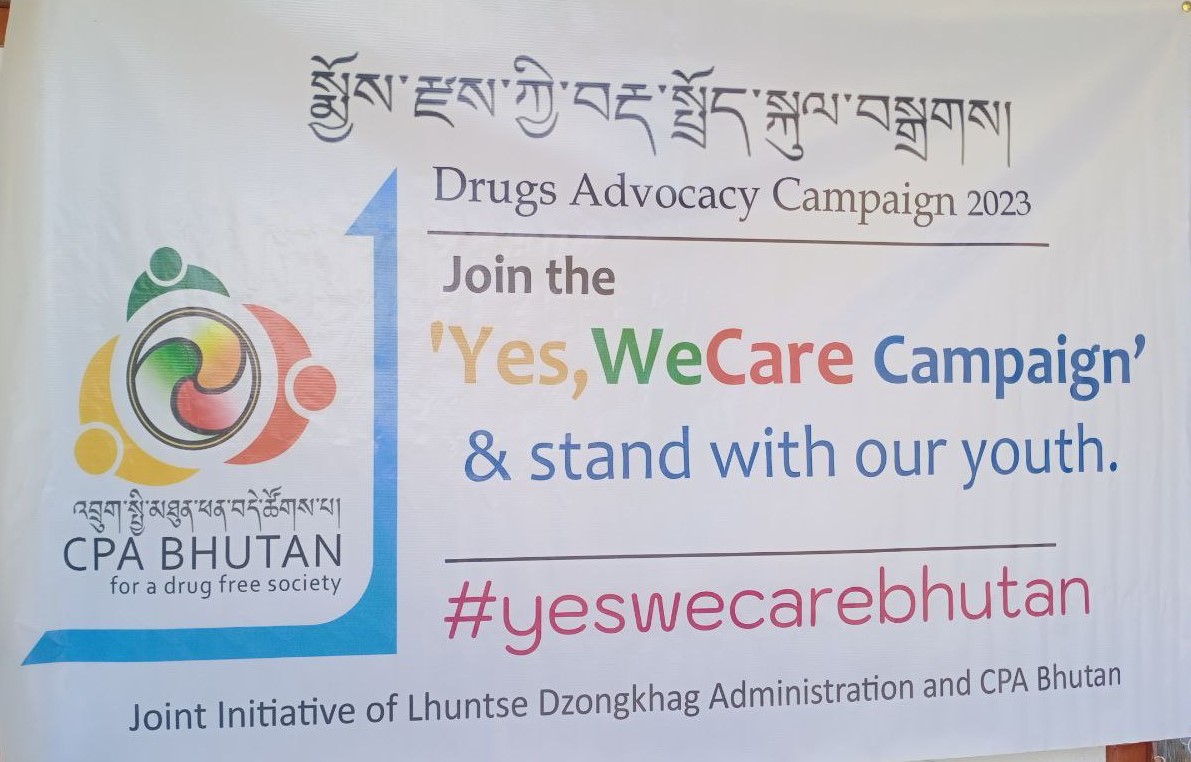 The campaign themed "Yes, We Care" is dedicated to educating and empowering young people, parents and diverse community members to address drug use, youth crime and mental health issues.
This Drug Advocacy Campaign will make a significant positive impact in our community and beyond.