Notification Period:
05 March 2020
To
23 March 2020
Dzongkhag Administration Lhuentse would like to announce vacancy for the following given posts. The eligible candidates can submit their application along with necessary documents on or before 20th March 2020.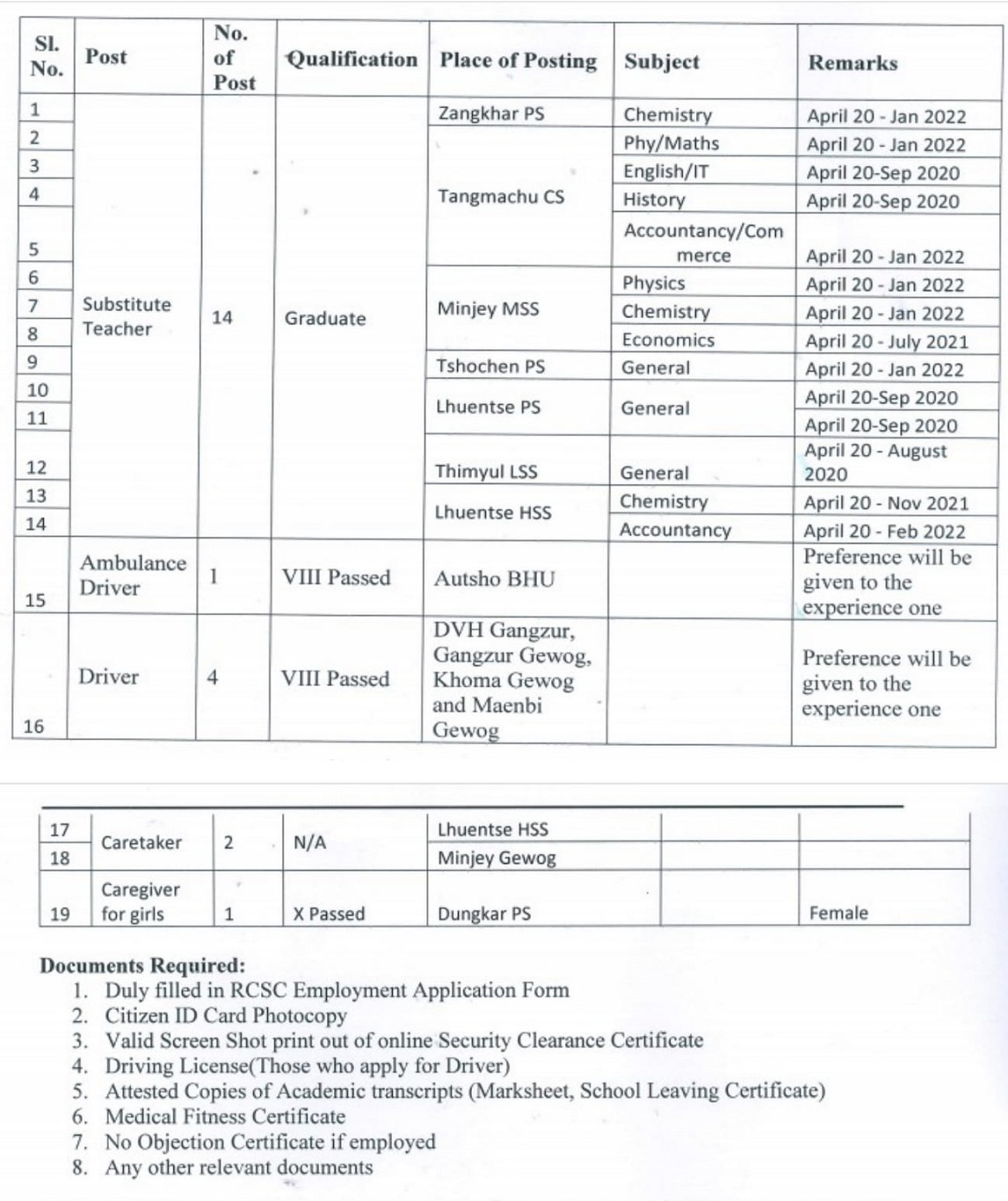 Note*** PD License for Ambulance Driver.
The name of the shortlisted candidates and interview date will be intermediated later.
For further information contact the following offices during office hours.
1. Dzongkhag HR Section @04-545171/545136 
2. Dzongkhag Education Sector @04545218
3. Dzongkhag Health Sector @04545115